Latest news
Contact us
ADD: Tai Cheng Road ,WeiBin Bistrict,Baoji City,ShaanXi Province,China Zip code :721013
TEL: 8613909176258
FAX: 869173809973
E-mail: sales@fitowmetal.com,fitowmetal@gmail.com fitowmetal@hotmail.com

> high temperature nickel alloy sintered filter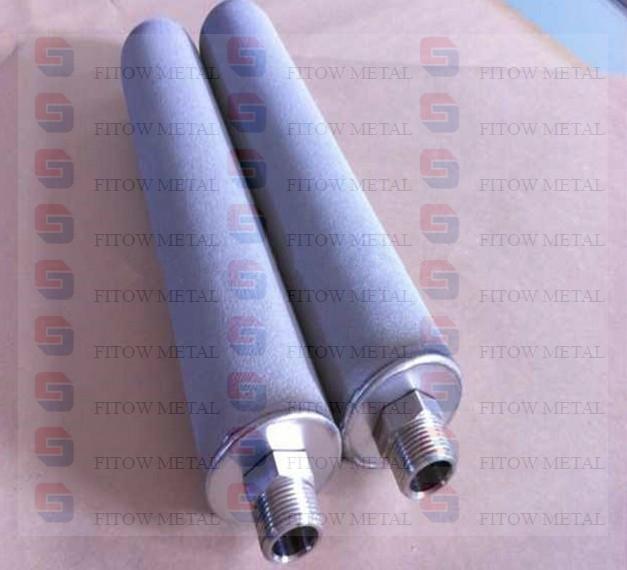 Supply 1000 degrees high temperature alloy powder sintered metal filter, monel metal sintering filter
high temperature alloy powder sintered metal filter
1000 degrees
Work maximum pressure (3MPa)
5um 2.5um
Product description: Supply 1000 degrees high temperature alloy powder sintered metal filter, monel metal sintering filter,High Temperature alloy Metal Powder Sintered Filter 5um,High Temperature Gas Separation Porous Tit
Product introduction
Supply 1000 degrees high temperature alloy powder sintered metal filter, monel metal sintering filter
1000 degrees high temperature alloy powder sintered filter (INCONEL600) can be customized based on nickel chromium alloy powder as raw material, after screen, molding, sintering and micro filter elements.
High filtration precision, good air permeability, high mechanical strength, high material utilization, suitable for high working temperature and heat shock, widely used in pneumatic components, chemical industry, environmental protection and other fields, is a kind of new filtration material has broad prospects for development.
Main performance:
1. The high temperature resistant, at 1000 degrees Celsius under normal use.
2. The filtration precision is high, the pore is stable, can effectively remove suspended solids and particles, and so on, excellent filtration precision, good purification effect.
3. Good permeability, pressure loss is small.
High porosity, pore size uniform, easy to blow, can be on-line regeneration, easy to clean, renewable ability, long service life.
4. High mechanical strength, good rigidity, good plasticity, installation and use of simple, easy maintenance, assembly, welding and machining can be carried out.
5. Uniform pore, especially suitable for the fluid distribution and homogenization, requiring higher uniformity.
6. Filtration precision: 0.5 ~ 50 microns.
7. No particles fall off, don't make concentrate form secondary pollution.
8. Good mechanical performance, low differential pressure, large flow, can filter to the suction filter, the operation is simple.
9. Corrosion resistant performance is good, can be in nitric acid, sulfuric acid, acetic acid, oxalic acid, phosphoric acid, 5% hydrochloric acid, molten sodium, liquid hydrogen, nitrogen, hydrogen sulphide, acetylene, water vapor, hydrogen, carbon dioxide gas, organic acid and most organic compounds are stable environment use.
The molding process was good, and the overall welding length is 1200 mm.
Specifications:
1, diameter: Ф 20 mm - 200 mm Ф
Length: L50 - L1200 (can be customized according to requirements)
Thickness: 2 mm above the other specifications can be processed according to the requirement the filtration precision: 0.5 um to 70 um 2, stainless steel powder sintering filter plate diameter, 5 mm - 300 mm thickness Ф Ф: 0.5 mm - 10 mm filtration precision: 0.5 um UN - 70
Use notice:
1, 1000 degrees high temperature alloy powder sintered filter can supply customized consumables, are more durable than other filter elements, but in the process of cleaning and dismantling should pay attention not to scratch and touch, hit, fall off wait for a phenomenon, prevent human injury.
It is forbidden to use tool for applying pressure filter surface.
2, usually in the filtrate by filter outgoing filtering, inverse filtering is not recommended.
3, filtering, slowly the pressure to work pressure, it is strictly prohibited to instant full rapid pressurization valve.
4, the maximum working pressure 3 mpa filtration efficiency is lower than 50% or less, to immediately with clean air or clean liquid blow back flush is online.
5, high-temperature alloy powder sintered filter in the back and back flush, generally with pure gas first blow, blow pressure is 1.2 to 1.5 times the working pressure, each blow time is 3 to 5 seconds, repeatedly for four to six times with clean liquid after backwashing, backwashing for 3 to 5 minutes, 2-3 times operation.
6, such as filter online after blow back flush, pressure loss is still serious, need to clean them removed in time.
Cleaning method:
High-temperature alloy powder sintered filter according to the situation of pollution and chemical properties of pollutants and materialization of high temperature alloy, respectively by physical method and chemical method to clean renewable.
Physical method is mainly used: clean liquid recoil, clean gas blow and method of ultrasonic cleaning.
Chemical methods mainly adopts ways: dilute acid, dilute alkali, oxidant and surfactant, such as enzyme cleaner.
The above methods can be used interchangeably.
According to several common application, the cleaning method is as follows:
1, decarburization filtration of silicon in the field of industry and chemical industry, often against wind, flushing method and combined with ultrasonic cleaning effect is best.
2, water industry, due to intercept the surface of the filter element is not more water-soluble salts and oxides, generally USES 5% of its nitric acid soaking, without ultrasonic cleaning, cleaning effect is reached.
3, concentrate filtering, want to combine the chemical properties of pollutants, cleaning respectively adopt the following methods:
(1) alkaline cleaning: use a 3-5% of sodium hydroxide analysis pure solution soak for 30 to 60 minutes, the temperature about 40 degrees, the best in the ultrasonic cleaning machine.
After soaking with filtered deionized water or water for injection, both inside and outside to neutral, electrical conductivity measurement.
With pure acuity 0.4 MPa pressure dry air.
(2) the pickling: 8 hours, with 5% nitric acid solution soak temperature about 40 degrees.
The best in the ultrasonic cleaning machine.
After soaking with filtered deionized water or injected water washing to neutral, both inside and outside side electrical conductivity.
With the pure air blow acuity 0.4 MPa pressure
Dry.
(3) the organic matter pollution cleaning is combined with surfactant, cellular debris pollution system combining with the enzyme cleaning effect is more ideal (food and beverage can use high concentration of citric acid cleaning).
(4) the above several methods can be used alone, also can be used interchangeably to cooperate with each other.
If there are any conditions, combined with ultrasonic cleaning machine works best.
Note: to online often blow wash (online cleaning filter with clean compressed air or concentrate or clean water recoil), clean with the above method can reduce the number of times.